I like watching the Mets, but this year they've having been less than amazing. Luckily, the SNY crew of Gary Cohen, Keith Hernandez, and Ron Darling has been picking up the slack while the Mets stink it up on the field. Recent acquisition Jeff Francoeur was the latest Mets outfielder to be victimized by a baseball. I wasn't watching the game, so I don't know the context of this play… but a picture is worth a thousand words.
Via TheSportsHernia:
It appears as if Francoeur is defending himself from the baseball as he cowers in fear. Normally, I would lambast such futility. But this is actually BETTER than some recent attempts at baseball by the Mets outfield. Below are a few more pictures of incredibly bad fielding by the Mets. I'll give Fernando Martinez a pass because he slipped and fell. Daniel Murphy should feel shame.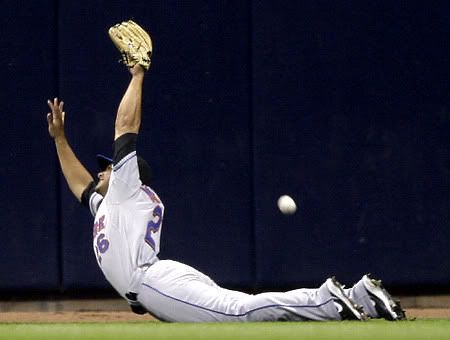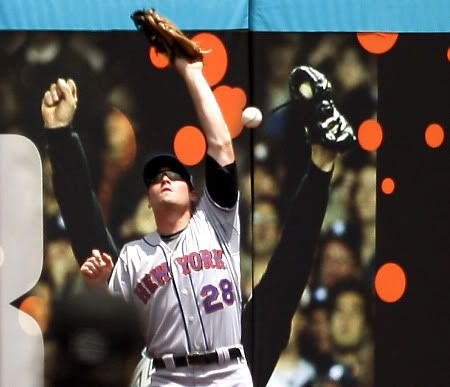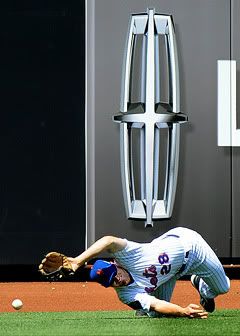 RELATED POSTS